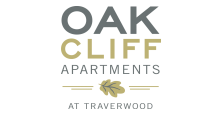 Last 1-bedroom apartment starting at $1625/month! RENT BY 07/15 & LIVE RENT-FREE IN AUGUST!
Restrictions Apply. Call for Details!
Welcome to this Community
OAKCLIFF IS THE CITY OF ANN ARBOR'S FIRST NEWLY CONSTRUCTED APARTMENTS SINCE 1990 LOCATED OUTSIDE OF THE DOWNTOWN AREA. ONE OF ANN ARBOR'S MOST DESIRABLE RESIDENTIAL ADDRESSES HAS BEEN DESIGNED SPECIFICALLY FOR TODAY'S LIFESTYLE. OAKCLIFF APARTMENTS FEATURE A LONG LIST OF RESORT-CLASS AMENITIES AND CONDO STYLE FINISHES. AND WITH ALL THE CULTURAL AND ENTERTAINMENT ATTRACTIONS JUST MINUTES OUTSIDE YOUR DOOR, OAKCLIFF IS THE ANN ARBOR ADDRESS.